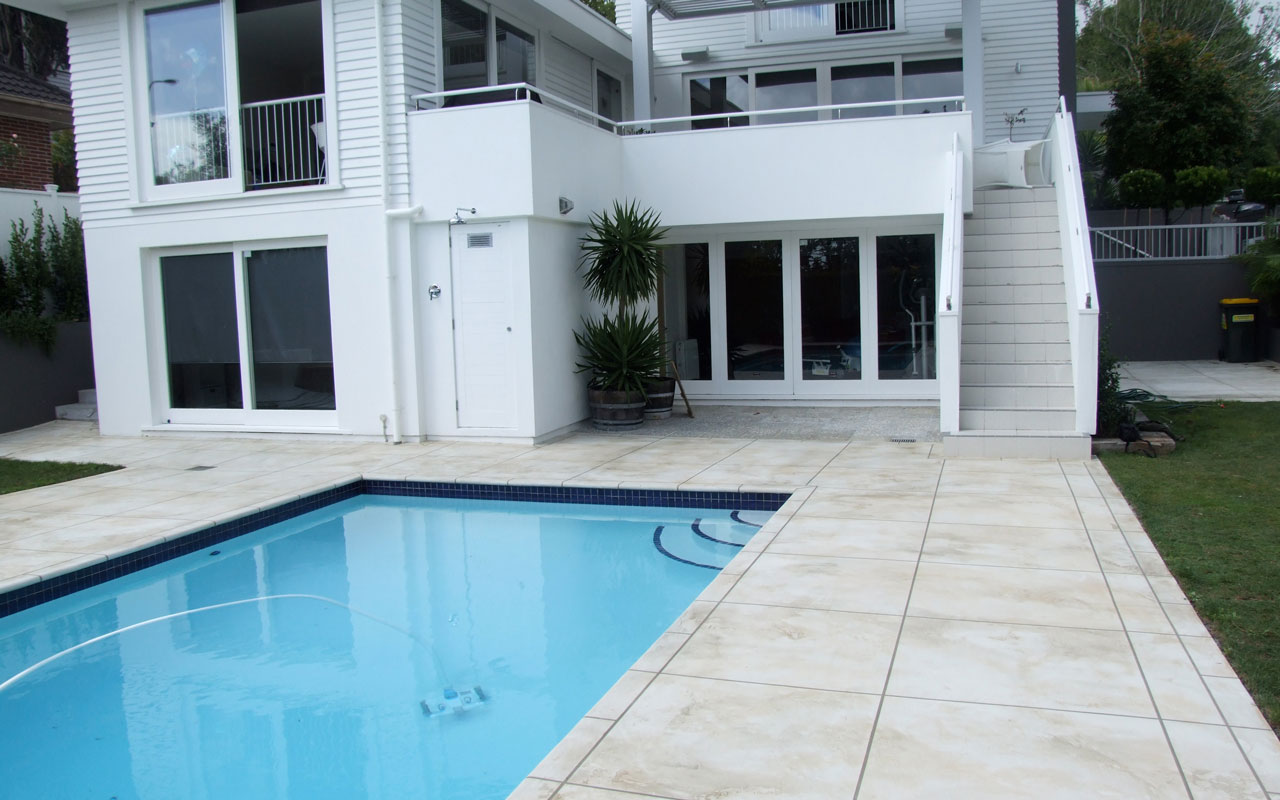 Colourcrete Texture Coat is a polymer cement overlay, which is a combination of cement, various aggregates and proprietary hybrid polymer resins. The purpose of adding polymer resins to the cement and aggregate is to greatly increase the performance characteristics and versatility of conventional cement and concrete materials.
Unlike conventional cement and concrete mixes, polymer cement overlays can be applied as thin as a single grain of sand or up 5mm thick at a time without fear of delamination or typical product failure. In addition, polymer cement overlays are much more resistant to damage from salt, petrochemicals, UV, harsh weather conditions and traffic wearing.
Polymer cement overlays were introduced over twenty years ago, intended for use as a thin surface restoration material for concrete substrates. With years of successful and permanent applications, polymer cement overlays were introduced into to architectural concrete and commercial flooring industry in the early 80's where its use has become an industry norm. To this day, polymer cement overlays are used for interior and exterior applications.
Colourcrete Texture Coat is designed to restore and protect damaged, pitted, flaking and stained concrete back to the look of a new concrete surface. This application can even be "broom finished" if desired. Colourcrete Texture Coat is used to resurface driveways, patios, pool areas, malls, parks, floors residential or commercial, parking lots, interiors and exteriors. It helps turn your ordinary concrete into beautiful works of art.
For advice and prices call, email or visit Colourcrete today